Diesel Engine Comparison | Phoenix, AZ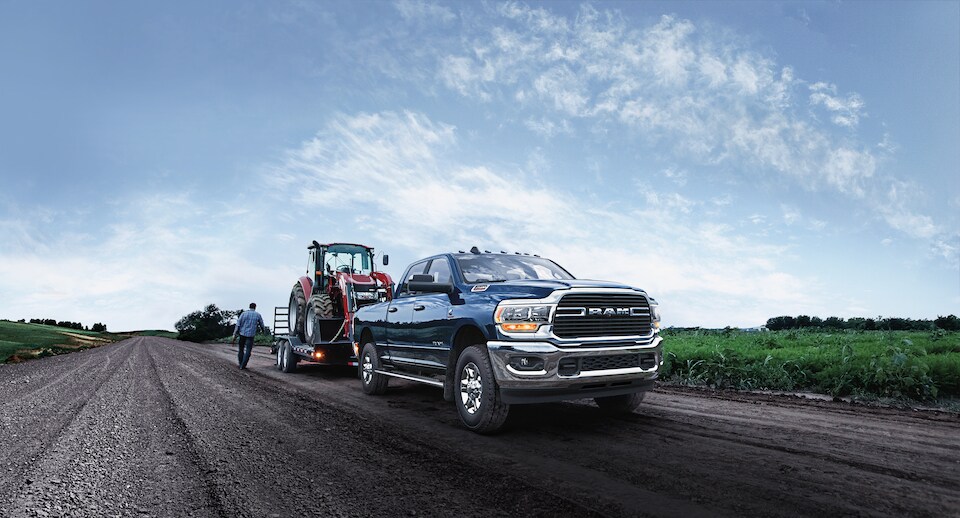 Take a Closer Look at the Diesel Offerings in Ford, Chevy, and Ram Trucks
Ever wondered about the differences between some of the top three big heavy-duty trucks in the market? Particularly those that offer heavy-duty diesel engine options in the most popular three-quarter ton heavy-duty trucks? Well, we've got that information for you right here.
First off, we at Truckmasters understand that as far as serious heavy-duty work trucks in the Scottsdale area are concerned, you need a reliable truck that's going to help you tackle any project until you get the job done. Whatever you may need your new heavy-duty truck for, whether it is for a construction job or for a job on a ranch, there are three main contenders that you should be considering. They include the:
And guess what? We've got them all right here at our Phoenix showroom. Want to learn more before stopping by? Then check out our comparison information about the differences between the specific engines that are offered in these most highly sought-after trucks in the market.
The engines offered in each of these three-quarter ton trucks in the Mesa area include the following:
The Power Stroke® engine in the Ford F-250
The Duramax® turbo-diesel engine in Silverado 2500
The Cummins® turbo-diesel in the Ram 2500
Now Let's Compare the Differences!
Below are the differences between each of the different engines that are available with the industry's most popular model heavy-duty trucks-Ford F-250 Super Duty, Chevy Silverado 2500HD, and Ram 2500.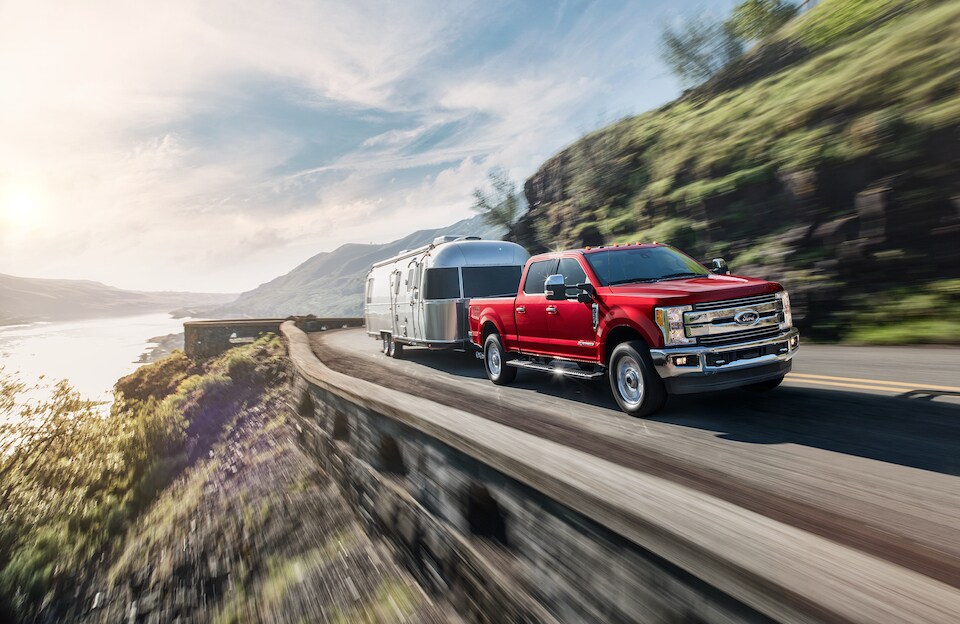 Ford F-250 Power Stroke® Diesel Engine
The Power Stroke® engine that is available in the F-250 is a V8 Turbo Diesel engine that has been upgraded in recent years. It's available with a new 36,000-psi fuel injection system that features injectors capable of itemizing fuel up to at least eight times per stroke, which optimizes the combustion.
This engine's block, cylinder heads, connector rods, and bearings are also features that are stronger than before. The new forged steel pistons are also featured with this engine, which means it has the ability to produce 475 horsepower and 1050 pound-feet of torque when it is teamed up with the Ford TorqShift® 10-speed automatic transmission. This engine provides exceptional muscle for hauling and towing.
The Silverado 2500HD Duramax® Engine
The Chevy Silverado 2500HD heavy-duty truck provides a robust powertrain lineup that includes the legendary Duramax® 6.6-liter turbo-diesel V8 that is strategically paired with the Allison® 10-speed automatic transmission.
Also included with this engine is a segment-exclusive air induction system as well as a variable geometry turbocharger designed to help provide even more performance and durability. When you select this engine option, you will receive 445 horsepower and 910 pound-feet of torque. Its maximum towing capacity is up to 35,000 pounds.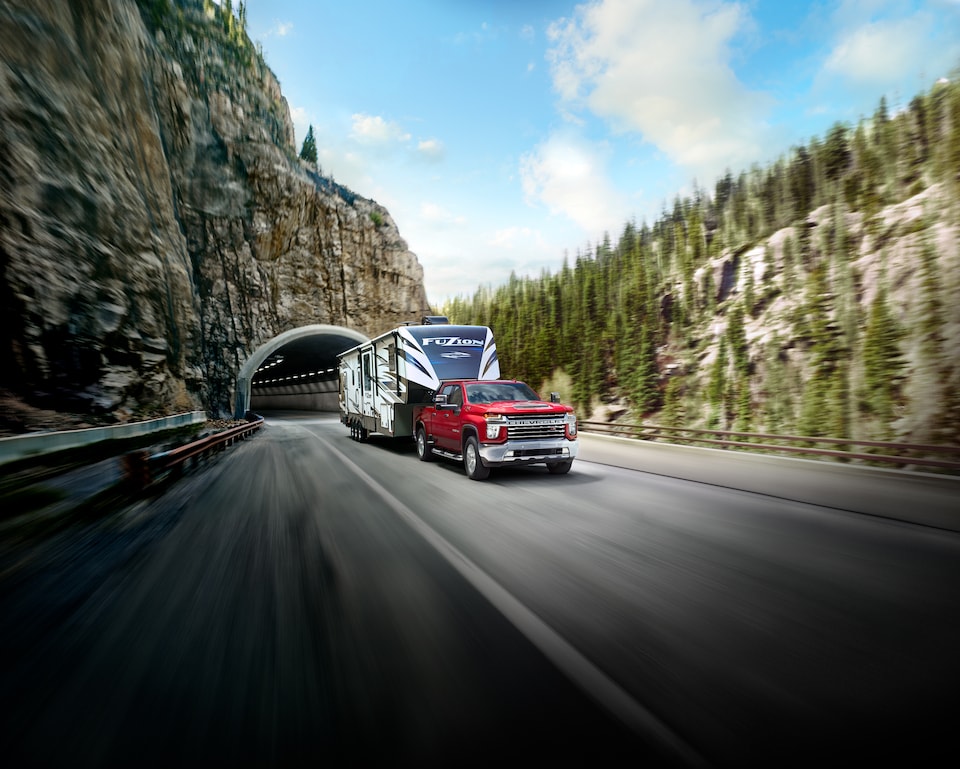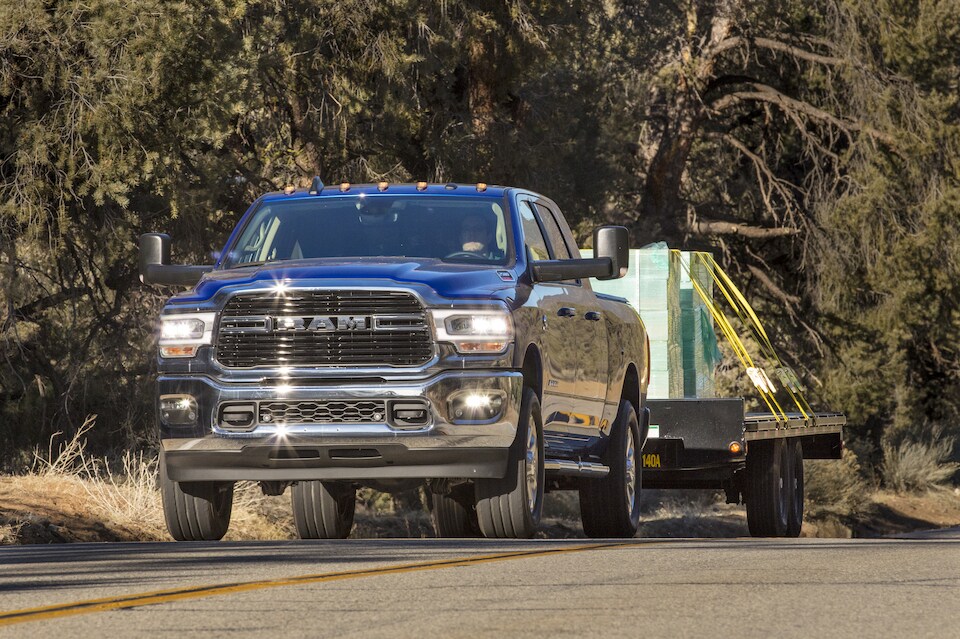 The Cummins® in the Ram 2500
The Ram 2500 is available with a 6.7-liter Cummins® turbo diesel I6 engine. It has been updated for even more exceptional responsiveness while on the road. This engine offers excellent torque ratings resulting in outstanding towing capability, with no compromise to its efficiency. The performance provided with this engine yields a maximum diesel towing capacity of up to 19,780 pounds.
The Cummins® turbo diesel I6 engine is paired with the Corporate 68RFE six-speed automatic transmission, which is a multi-range, highly sophisticated, a transmission that is electronically controlled. it is gear ratios that are optimized specifically for the 6.7-liter Cummins® turbo diesel I6 engine. This engine also features very responsive performance as well as very low vibration, noise, and harshness.
How to Perform the Best Comparison
Want to know a secret? For the best comparison, compare the differences that you can feel for yourself. What do we mean by that? We mean that if you really want a tell-tale sign of the differences between these top high performing models, then stop by our showroom near Tempe Peoria today to get an actual feel of the differences for yourself. A comparison that you can only experience when you're behind the wheel of one of these top performers.
We at Truckmasters, serving Glendale, AZ, know that you need a heavy-duty pick-up truck that's best for you and your specific lifestyle or based on the type of business that you operate. Each of these models has particularly strong hauling and towing capabilities. They are highly customizable, with different types of transmissions, cab styles, and bed lengths, with a host of different trim levels.
The Choice is Yours
Now that you've got more information about the top contenders, you can use it to make a much more informed buying decision when you're ready to buy your next heavy-duty truck.
There are many ways of going about selecting your next heavy-duty truck. For some, it could be based on prior experience, whereas for others it may just be a tradition and you just started driving the same pickup that your father or grandfather drove. Whatever the case, we at Truckmasters can help you take a closer look at the top contenders. That way you can drive off in the diesel truck of your choice.

Whichever of these models that you decide to purchase, the choice is up to you. We just hope that you take us up on our offer and stop by our showroom for a test drive today.