Muscle & Performance Cars for Sale in Phoenix
Pre-Owned Muscle Cars for Sale at Truckmasters in Phoenix, AZ
Muscle cars like the Chevrolet Camaro, Ford Mustang, and Dodge Challenger are known for what they can do on the open roads. From our facility in Phoenix, AZ, to the long stretches of highway outside Mesa, choose to travel in style with a used muscle car from Truckmasters. For a limited time only, explore our pre-owned inventory and shop affordable deals on a variety of invigorating muscle cars, including the quintessential Chevrolet Corvette.
Muscle, Power & Grit
Muscle cars like the Chevrolet Corvette are widely known in Scottsdale and for a good reason. Offering a feverish lineup of used muscle cars for sale that you can afford, the team at Truckmasters is eager to show you what we've got in stock. No matter how fast you're trying to go, our team has a unique muscle car that's perfect for your lifestyle in Glendale, AZ. Let's take a closer look at our used muscle car inventory and discover which models and trim levels are up to speed with your ambitions.
Dodge Challenger
- If ever you find yourself faced with a challenge, there's only one muscle car on the roads that's equipped to help you overcome and push through. The Dodge Challenger, a staple in our used muscle car inventory, is built for high-speeds and performance-driven adventure. Defined by its robust exterior and beefed up suspension, the Dodge Challenger is a rebel by nature and capable of earning respect with its incredible collection of horses under the hood. Ideal for city driving, highway cruising, and attacking the closed course, the Dodge Challenger is everything you need in your next muscle car near Phoenix, AZ. Still not enough for you? Upgrade your weight-class and explore Dodge's lineup of upgraded trim levels, including the R/T, R/T 392, SRT Hellcat Redeye.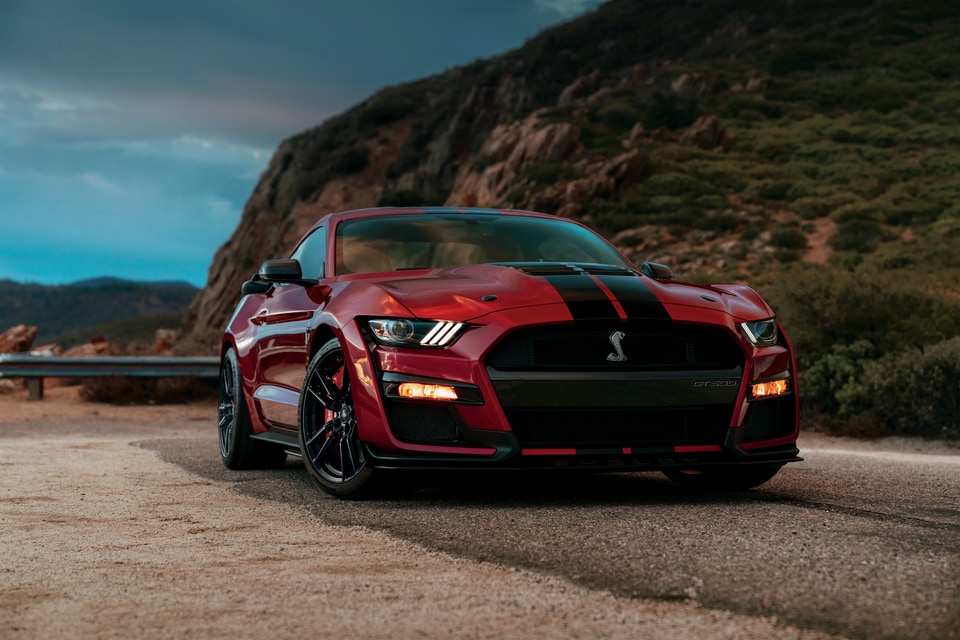 Ford Mustang - When you think about generating the most power, the Ford Mustang undoubtedly comes to mind. A world-class performance sedan that's mostly known for popularizing the American muscle car culture, you'll find great deals and affordable offers on our selection of used Ford Mustangs. Offering unparalleled performance, precise handling, and an unmistakable exterior flair, the Ford Mustang is a perfect choice for muscle heads in Peoria. Click to explore our used inventory of pre-owned Ford Mustang models, and for even more power, consider upgrading to one of Ford's available power trims, including the GT and Shelby GT500.
Chevrolet Camaro - The Chevrolet Camaro is a legendary muscle car highlighting our used inventory at Truckmasters. Sporting an iconic design that's easily recognizable on the roads in Tempe, the Camaro attacks the open roads with confidence that you can taste. Boasting four unique powertrains that pay tribute to the Camaro's precision engineering, the power is in your hands to choose which model is best for you. For the ultimate muscle car experience, dig a little deeper, and you'll uncover Chevy's track-ready lineup of high-powered muscle car trims, including the Z51, Z06, and Zl1.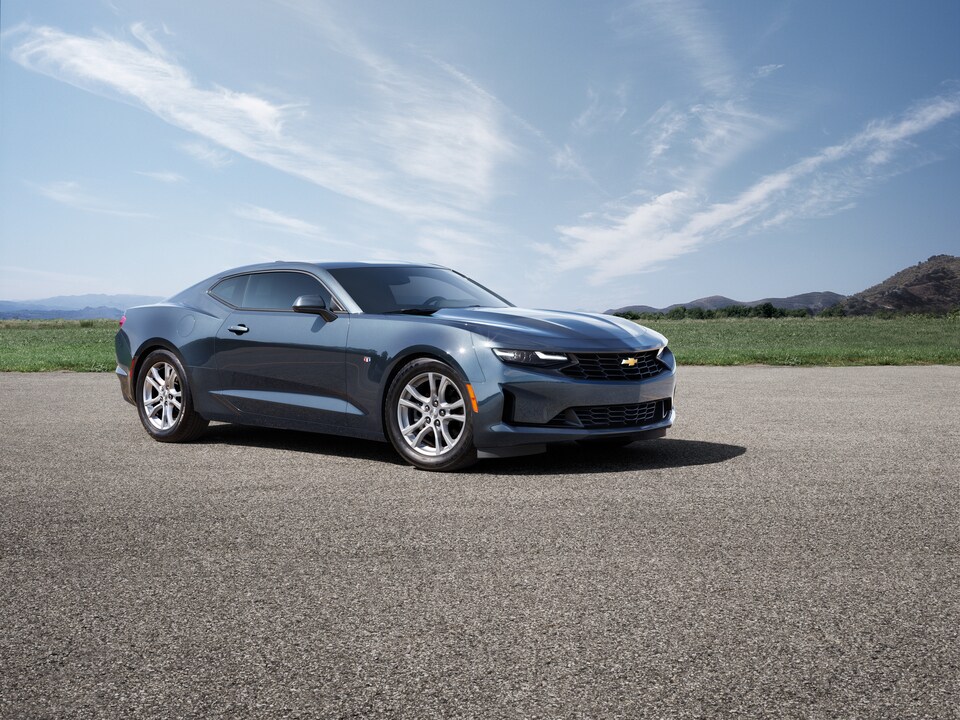 Schedule a Muscle Car Test Drive Today
Here at Truckmasters in Phoenix, AZ, our motto is "Local, Family, Fast." Proudly serving local drivers, it's our goal to help you get comfortable behind the wheel of your next muscle car. Family is forever, and here at Truckmasters, we're dedicated to helping our family find the right muscle car. Click to explore our used inventory of muscle cars, including the Chevy Corvette, Dodge Challenger, Ford Mustang, and Chevy Camaro, and call us to schedule a test drive today. For more information, please click or contact us online to speak with an associate. We look forward to meeting you!